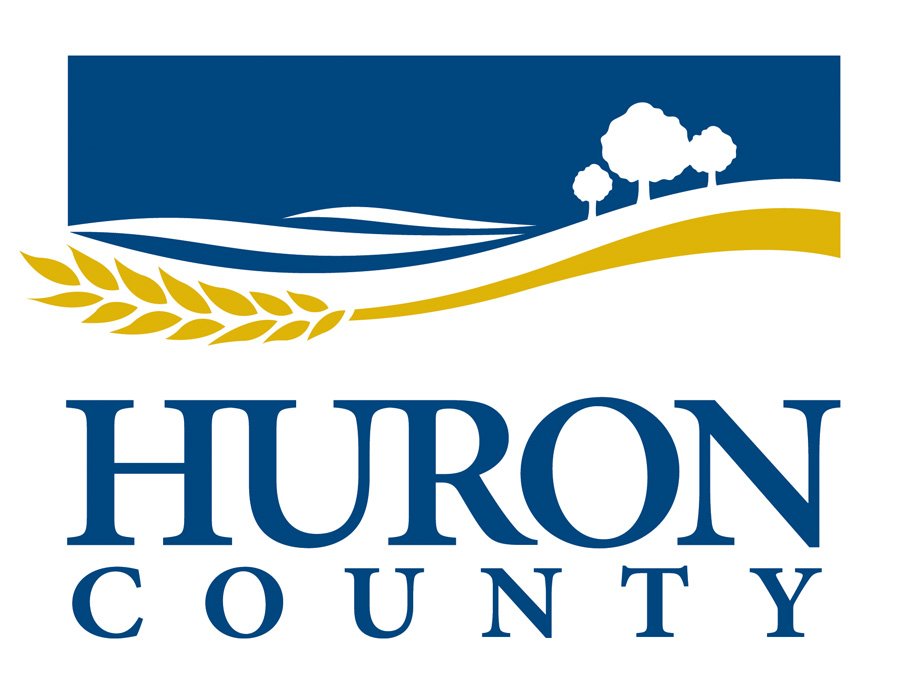 Notice of Public Information Centre
County of Huron Municipal Class Environmental Assessment for Improvements at the Intersection of County Road 4 and County Road 25 (Blyth)
The Project: The County of Huron has initiated a Municipal Class Environmental Assessment (MCEA) to investigate and evaluate improvements options at the intersection of County Road 4 and County Road 25, at the south end of Blyth. The intersection is elevated and, on a slope, posing safety concerns to motorists traveling through the intersection. The area surrounding the intersection has undergone significant development recently, causing an increase in traffic volume. The intersection is also an important route for larger vehicles, including agricultural equipment.
The Environmental Assessment Process: The project is being investigated following the MCEA process set out for Schedule 'B' activities. The purpose of the MCEA is to evaluate solutions related to infrastructure needs and projects following a logical and defined decision-making process. The process incorporates the evaluation of alternative solutions, potential environmental impacts, consultation, and identifies how impacts may be mitigated.
Public Involvement: Public consultation is a key component of this study, and a virtual Public Information Centre has been scheduled. This meeting will provide details on the alternative solutions being investigated and the evaluations completed to date to identify current preferred alternative solution (traffic signals). This meeting will also provide an opportunity for members of the public to ask questions and provide comments on the project. Details of the meetings are as follows:
Tuesday, December 21, 2021,
7 PM via Zoom
This meeting will be held virtually using the Zoom platform. Pre-registration is required. A copy of the presentation will be posted on the project website at https://connectedcountyofhuron.ca/ as of December 16 to allow residents an opportunity to review the material in advance. Representatives from the County of Huron and the project engineers (BMROSS) will give a presentation during the Zoom meeting and then take questions and comments.
To register for the meeting, please contact Lisa Courtney at lcourtney@bmross.net or 1-888-524-2641 x 238.
Any comments collected will be maintained on file for use during the project and may be included in project documentation. With the exception of personal information, all comments will become part of the public record.
Steve Lund, County Engineer and Director of Operations
This Notice issued Dec 10, 2021
County of Huron