Posted on Thursday, September 21, 2023 02:44 PM
FOR IMMEDIATE RELEASE
September 21, 2023
SPOKESPERSON: Glen McNeil, Warden 519.524.8394 x3224
warden@huroncounty.ca
Huron's Emergency Cold Weather Shelter to operate under new model for 2023/24 season.
Huron County, Ontario – The County of Huron and Canadian Mental Health Association Huron Perth
Addiction and Mental Health Services (CMHA HP) have entered into a service agreement for the third
consecutive year to operate an emergency cold weather shelter in Goderich for the 2023/24 winter
season. This...

Posted on Wednesday, August 02, 2023 04:31 PM
The County of Huron is developing more affordable housing in Huron.
PDF of Press Release



Posted on Friday, July 14, 2023 02:20 PM
National Drowning Prevention Week - July 16th to July 22nd, 2023
Click here for PDF of News Release
NORTH HURON, ON (July 14, 2023) – Drowning is preventable. Despite a downward trend, drowning is still the third leading cause of death in Canada. The Township of North Huron wishes to join Lifesaving Society Canada in bringing awareness to the drowning problem during National Drowning Prevent Week from July 16th to 22nd, 2023.
The mission of Lifesaving Society Canada is to prevent drowning as even...
Posted on Tuesday, July 04, 2023 09:51 AM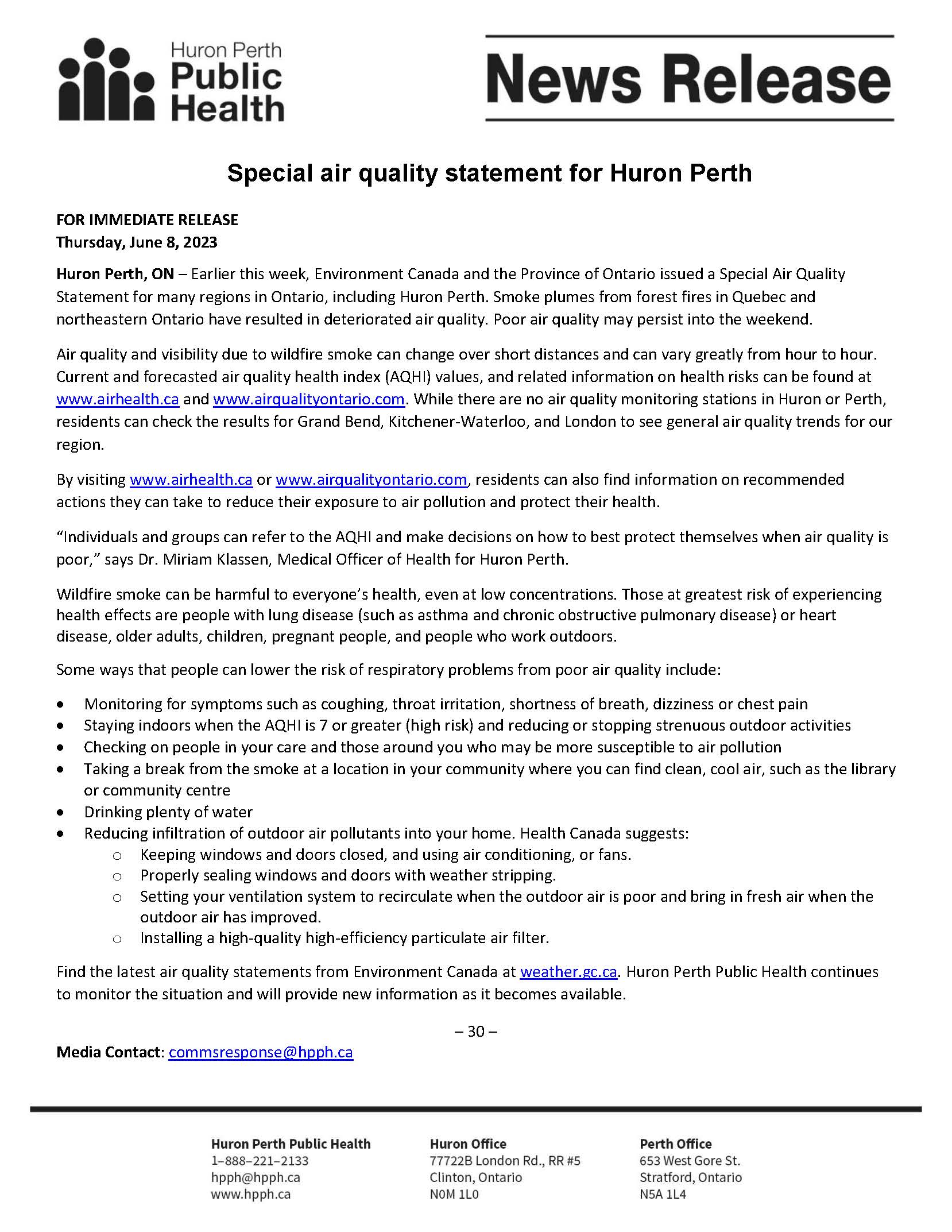 Posted on Thursday, June 08, 2023 03:52 PM