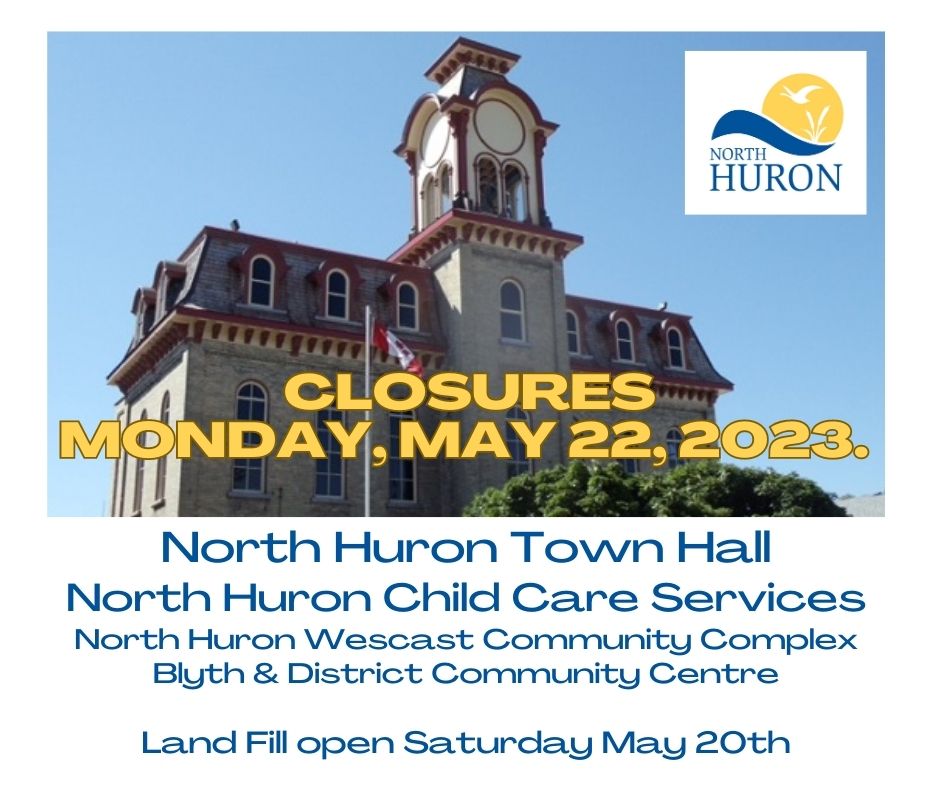 Posted on Wednesday, May 17, 2023 03:20 PM
Posted on Friday, February 17, 2023 05:01 PM
2024 Wingham Homecoming Event
NORTH HURON, ON (February 17, 2023) –The Council of the Township of North Huron affirms its support for the 2024 Wingham Homecoming Event and opens the door for the interested community organizers to work collaboratively with the Township through the North Huron Special Events Approvals process.
At a Special Council Meeting held on February 17th, Council passed a resolution to dissolve the formal 2024 Wingham Homecoming Committee of Council, in order...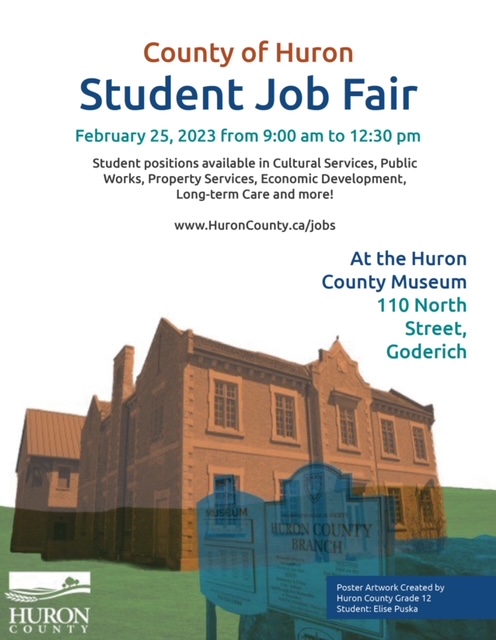 Posted on Wednesday, February 15, 2023 02:30 PM
County of Huron invites youth to attend a job fair on February 25, 2023. Huron County, Ontario – The County of Huron invites students and youth to an in–person job fair for a variety of paid positions available at the County of Huron this summer season. County of Huron's Student Job Fair: February 25, 2023 9:00 am to 12:30 pm Huron County Museum 110 North Street, Goderich "The County of Huron is enthusiastically welcoming students and youth to apply to a variety of different summer jobs we have...
Posted on Thursday, December 01, 2022 03:44 PM
FOR IMMEDIATE RELEASE: November 30, 2022
Glen McNeil re-elected as Huron County Warden for 2023-2024 term
Huron County, Ontario – Huron County Council re-elected Glen McNeil, Mayor of the Township of Ashfield-Colborne-Wawanosh, as Huron's Warden at the November 30, 2022 Inaugural Session. This next term of Warden is for the 2023-2024 period, which represents the first two years of Council's four-year term.
"I am honoured for this opportunity to continue serving Huron County...