Flags at Half-Mast for an Additional Day in memory of Islamic Hate-Motivated Car Attack Victims
More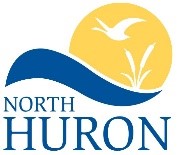 Date: June 9, 2021
For Immediate Release
Flags at Half-Mast for an Additional Day in memory of Islamic Hate-Motivated Car Attack Victims
Our hearts are heavy about what police have described as a hate-motivated car attack in London, Ontario which killed 4 members of an Islamic family and injured another.
As a municipality, we respect and support our Muslim community, whose grief we share in this senseless tragedy. Diversity is one of Canada's greatest strengths and it is our commitment to combating racism, Islamophobia, and discrimination in all its forms that makes us stronger. We are deeply committed to creating a safe and inclusive environment for all of our residents and visitors.
Reeve Bailey has provided the following statement:
"On behalf of the Township of North Huron, I want to express our deepest sympathies to the family, friends and everyone impacted by this tragic loss. This was an incomprehensible, intentional act of hate-motivated violence that has no place in our communities. Hate should have no place in any community and this act of violence is shocking and unacceptable in any context. As the Reeve, I want to ensure that all people in this community know they are welcome, and that we as a Township are committed to their equality, safety, and right to live without fear."
All flags located on Township of North Huron properties will be flown at half-mast for an additional day to honour the memory of this family.
For more information on this, please contact Carson Lamb, Clerk, at (519) 357-3550 or by email clamb@northhuron.ca.
Media Spokesperson: Bernie Bailey, Reeve bbailey@northhuron.ca