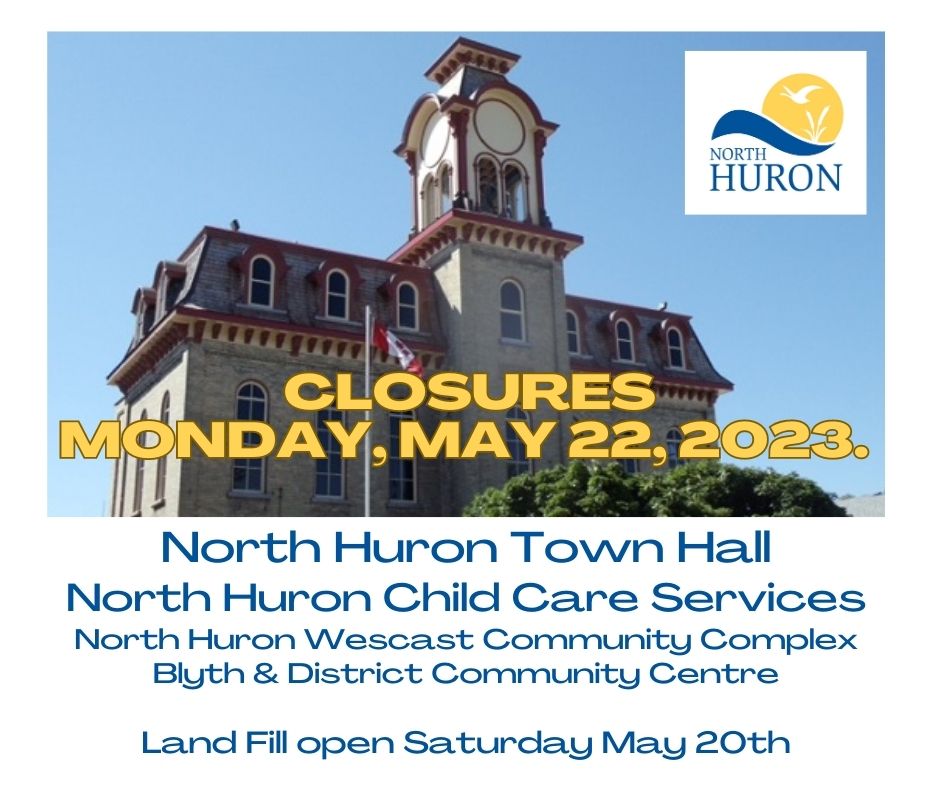 Posted on Wednesday, May 17, 2023 03:20 PM
Posted on Thursday, May 11, 2023 03:25 PM
NOTICE OF SERVICE DISRUPTION – Please be advised that the Township of North Huron Aquatic Centre is temporarily closed until further notice. The pool repairs are expected to take 2-3 weeks. An update will be provided closer to that time.
Please check our social media, website and phone messages for updates.
Updates have been and will continue to be provided to the local radio station.
Posted on Friday, April 21, 2023 04:04 PM
The 2023 Spring date for Leaf and Organic Yard Waste Collection is
Monday May 15th.
Please set out all organic waste by 7:00AM to ensure collection.
Posted on Friday, February 17, 2023 05:01 PM
2024 Wingham Homecoming Event
NORTH HURON, ON (February 17, 2023) –The Council of the Township of North Huron affirms its support for the 2024 Wingham Homecoming Event and opens the door for the interested community organizers to work collaboratively with the Township through the North Huron Special Events Approvals process.
At a Special Council Meeting held on February 17th, Council passed a resolution to dissolve the formal 2024 Wingham Homecoming Committee of Council, in order...